Medallion No. 23
1986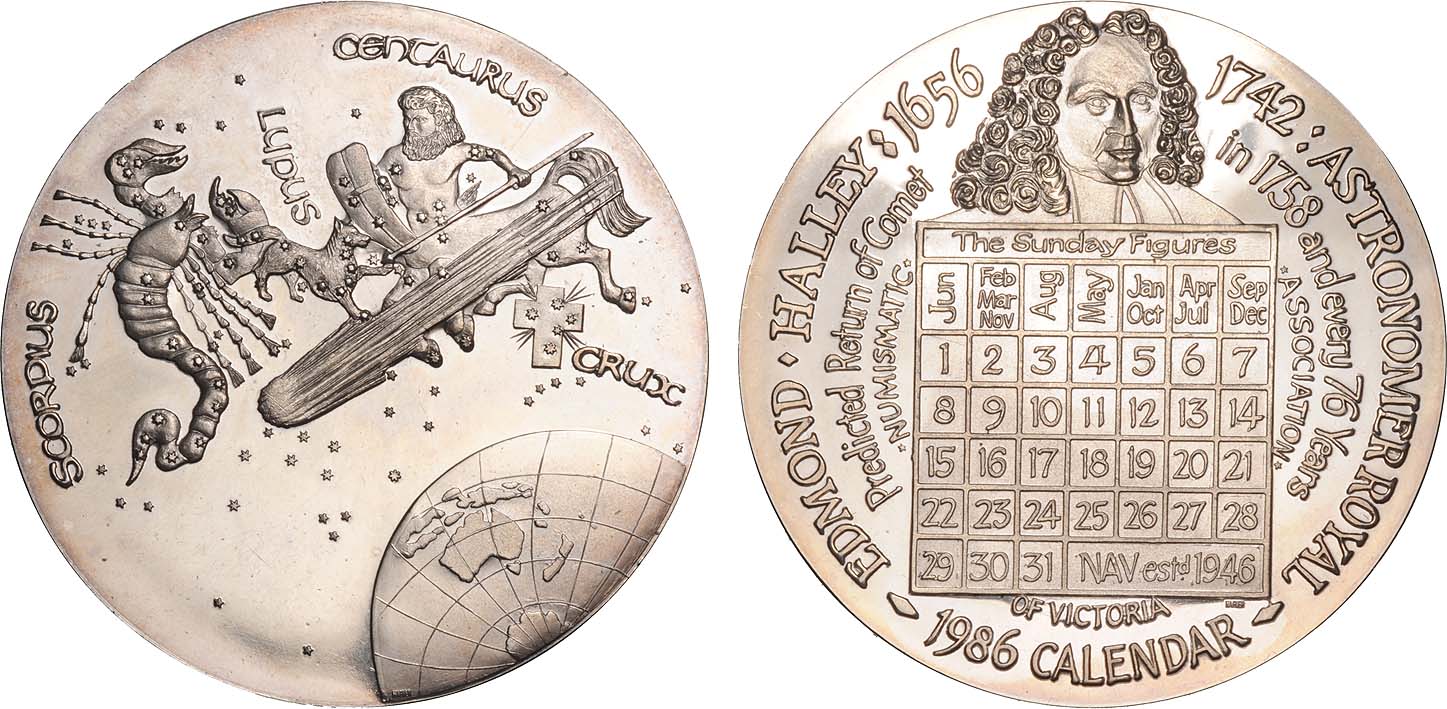 Image courtesy of Downies
Designer
Die Sinkers
Size
Numbers Struck
Release Price
Terry Pepperell
Hafner Mint, Eltham
64 mm
1      18 ct Gold
25     Sterling Silver
35     Copper, 22 ct Gold Plated
89     Bronze (Olympic Finish)
50      Copper
$2,850     18 ct Gold
$115     Sterling Silver
$35      Copper, 22 ct Gold Plated
$25      Bronze (Olympic Finish)
$25      Copper
As the comet only comes around every 76 years, the NAV felt it only fitting to have a calendar on the reverse. The design of a calendar had been thought of before the issue of this particular piece and was considered for our Sesquicentennial medal, and would have been used if we had brought it out earlier.
Such a calendar comes around every nineteen years. This was the NAV's first attempt at a large size medal (64 mm) instead of the usual 30 mm and 51 mm. A mistake was made in the Zodiac in the obverse design, where Scorpio was shown upside down; it must have been taken from an illustration of the Northern Hemisphere heavens.
A late thought that came to one of us was that, of all the known orbits of the comet when it has neared the Earth, this was the first time we have sent out satellites to meet it. This would have been a suitable addition to the design. In any case the sightings of the comet were unremarkable and the medal came out late. The initial plan was "not to exceed 250".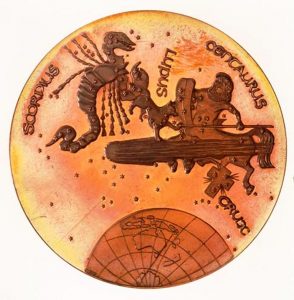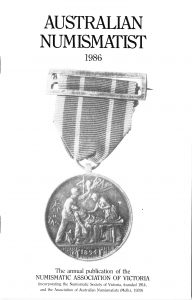 An article on Halley's Comet appeared in the 1986 issue of the Australian Numismatist, the NAV's journal at the time. This article can be accessed by selecting the image of the journal's cover.