Medallion No. 14
1969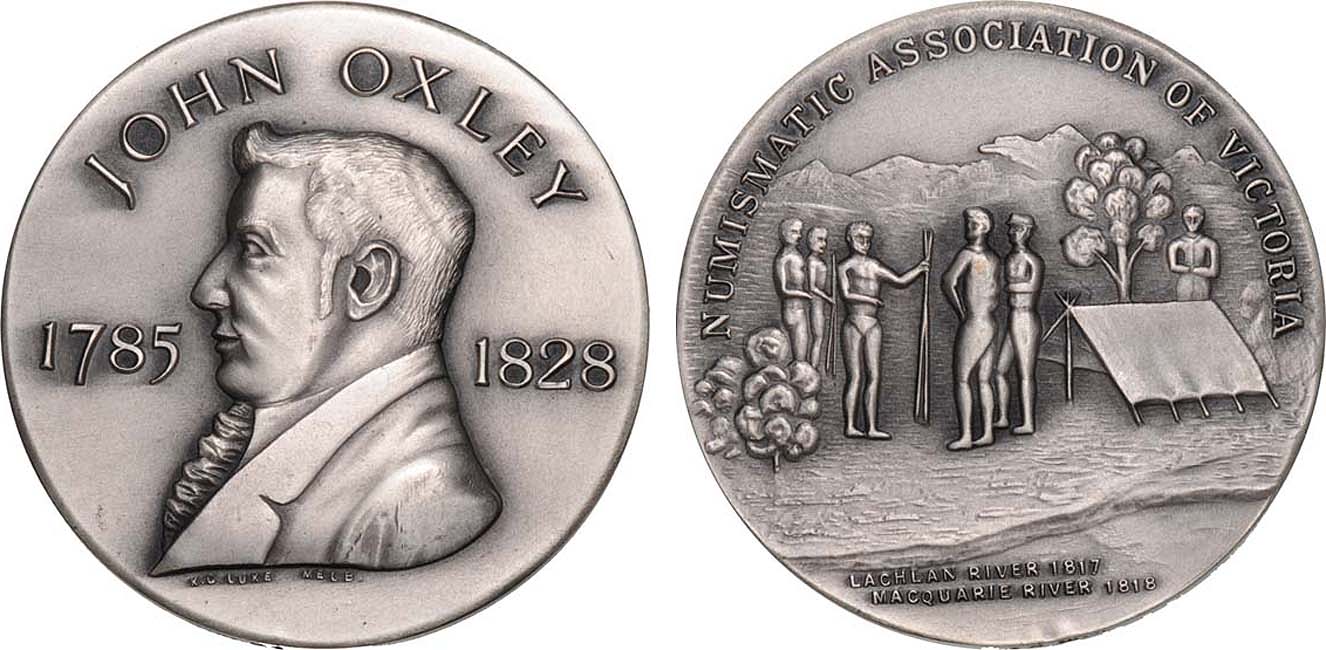 Image courtesy of Downies
Designer
Die Sinkers
Size
Numbers Struck
Release Price
K. G. Luke & Sons, Melbourne
K. G. Luke & Sons, Melbourne
50 mm
100 Sterling Silver
150 Copper with Bronze Toning
$15.50 Sterling Silver
$5.50 Copper with Bronze Toning
All medals are individually numbered. It was originally intended that 320 medals would be struck at the following figures:
Sterling Silver                                     30
Copper with Silver Oxidising               130
Copper with Bronze Toning                 160
As we were having difficulty in selling our previous medals, these figures were modified to just the two metals shown above. Silver and Bronze medals were presented to the living senior members of the Oxley family. There is an unnumbered bronze strike as well as lead pulls of the obverse and the reverse.
Editors note: Again accuracy with dates seemed to be an issue with this production. Although Oxley's date of birth hasn't been established we do know he was baptised at Bulmer in Yorkshire on 6th July 1784, so 1785 is clearly in error here.