The August meeting of the NAV was held on 21st as a Zoom meeting due to Stage 4 COVID-19 restrictions in Melbourne. This didn't stop sixteen attendees sharing their latest acquisitions and the presentation of a short talk.
As always the topics covered were wide and varied, with some of them detailed here. The next meeting will be held on 18th September and details on how to join will be sent to members and guests shortly before the meeting.
New Acquisitions
---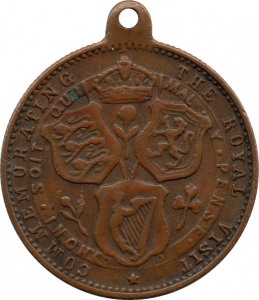 Edward, Prince of Wales Visit (Great Britain), 1923. 23mm, Bronze. Reference in Giordano's "Portraits of a Prince" as CM70.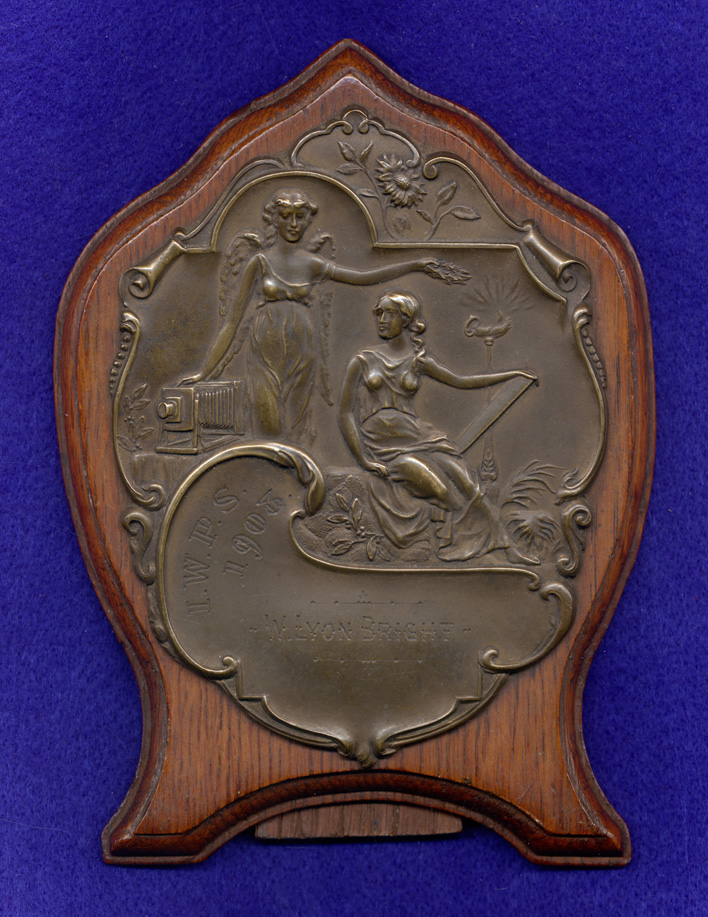 Bronze award plaque issued by the Isle of Wight photographic society to W. Lyon-Bright in 1908.
---
---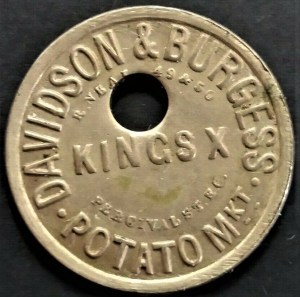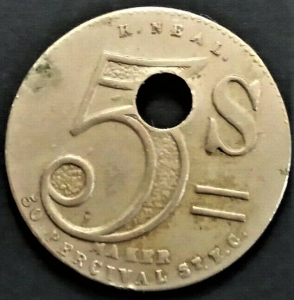 Kings Cross Potato Market 5/ Tally for Davidson & Burgess. 26mm, brass. Struck by R Neal, 50 Percival St., Clerkenwell, London.
Tallies such as this were given in return for a deposit paid on boxes and crates when items were bought from wholesalers at the markets. This ensured that the boxes and crates were returned to the vendor. When the first tallies were produced in the middle of the 19th century they had a relatively low value (sixpence being quite common). With the increase in costs, the amount required to be deposited progressively increased, typically reaching a half-crown (2/ 6) by the turn of the century. They continued to be used up to the 1950s where they went up as far as several pounds. The hole is likely to indicate an increase in value so as to be able reuse an existing tally rather than produce new ones.
---
ANZ Numismatic Society of Victoria, 1975, Gothic Bank commemorative medallion pair (No. 78). Carlisle 1975/8, 52mm silver and gilded. 150 struck.
---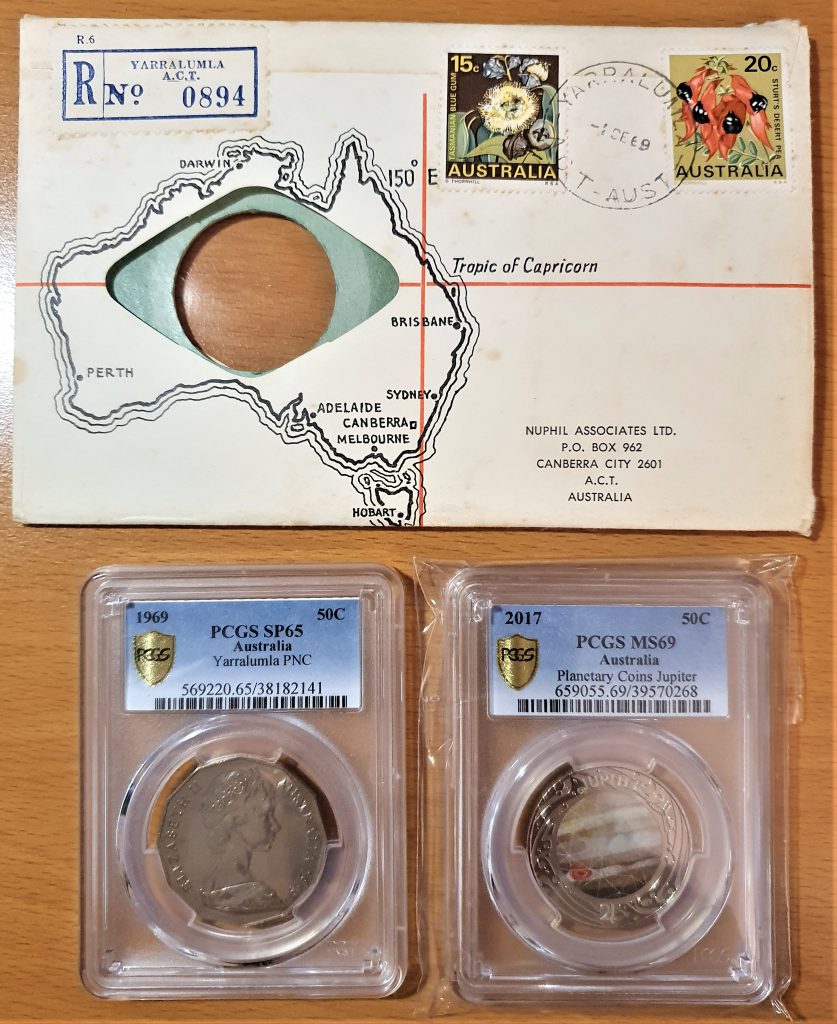 PCGS graded 50 Cents: Yarralumla PNC Specimen 50c (SP65), Jupiter from RAM Planetary Set (MS69)
---
Knights of Malta under Grand Master Pinto, Grano coins, smallest denomination issued by the Knights.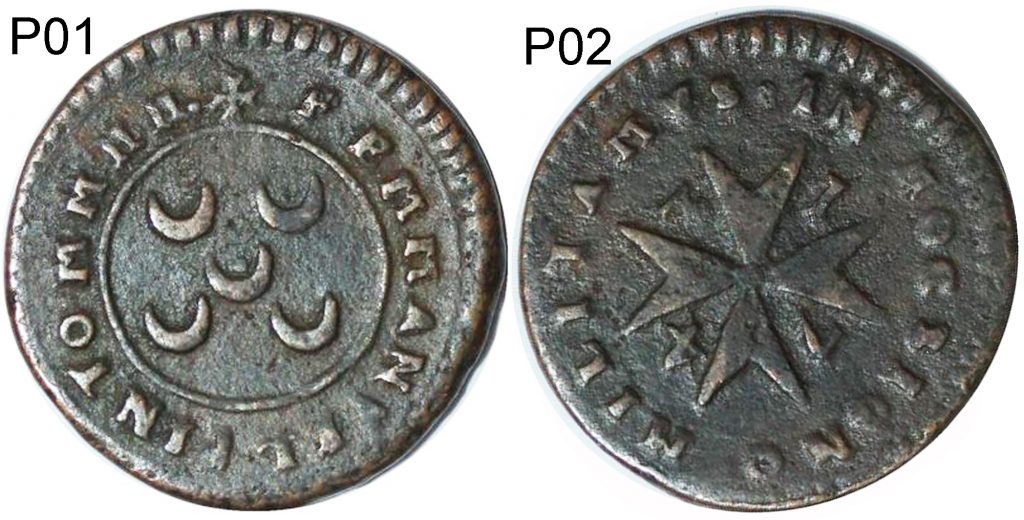 1743 Grano – First year the Grano was minted during Pinto reign.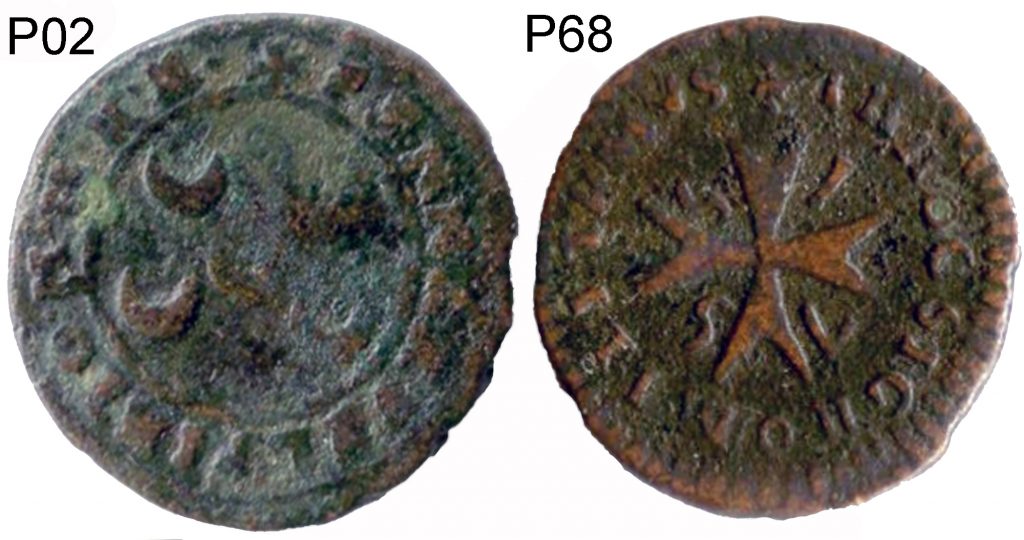 The obverse die on this example has only previously been seen on 1743 coins (12 years earlier) Note the inner circle around the three crescents. With the exception of the 1743 all other dates of this coin did not have the inner circle, that is until this coin.
---
Miss Melbourne Cup medal issued by Hardy Brothers dated 1984 in Sterling Silver. A brief history of Hardy Brothers was given.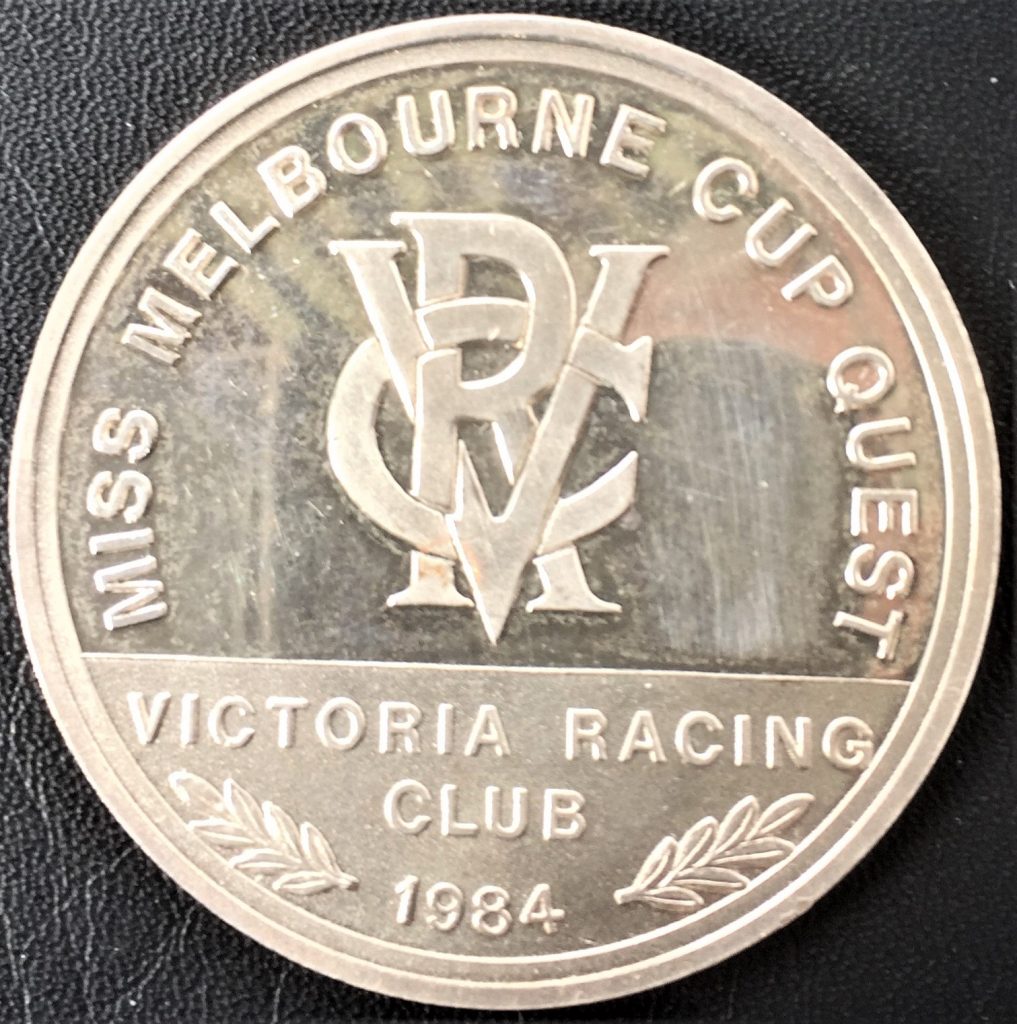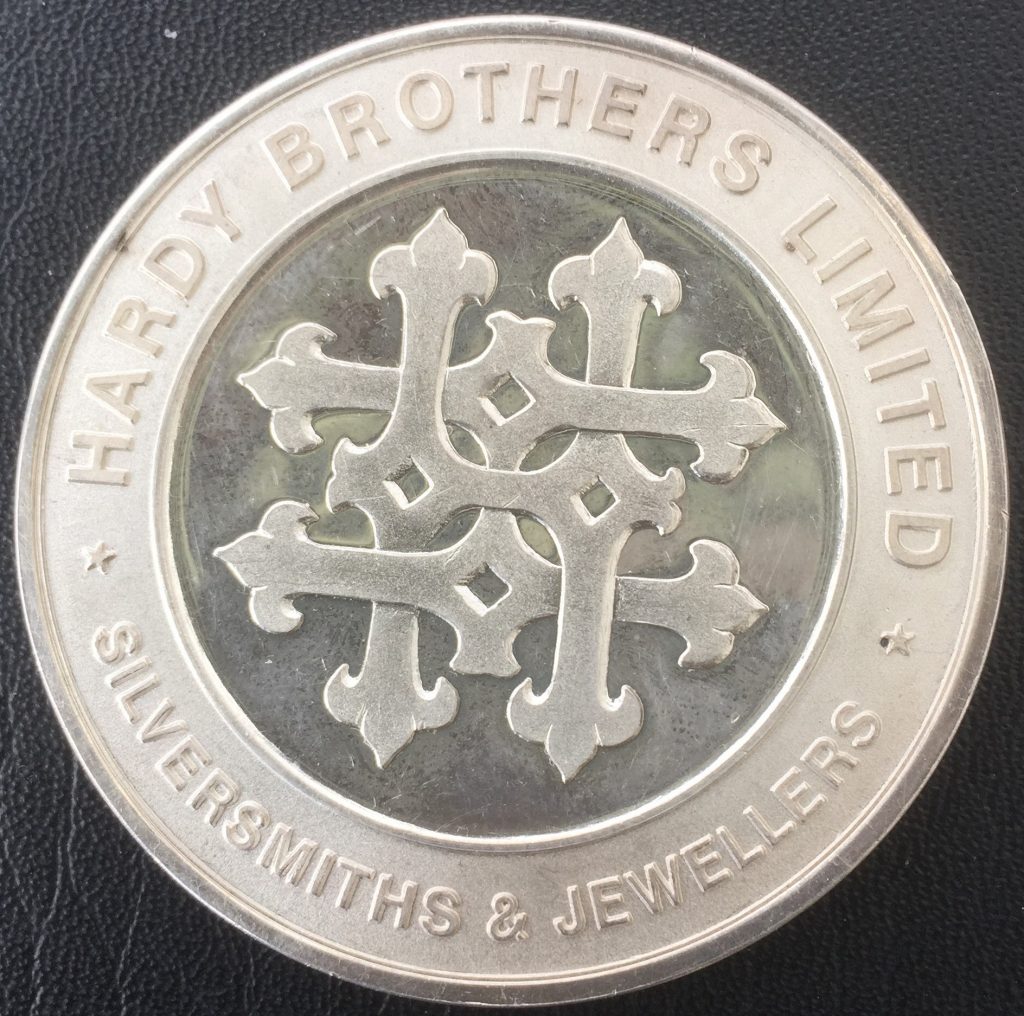 ---
Short Talk: My Covid Coin Cabinet
A brief history of the Australian Trade Union movement was given before two pieces were shown. The medal for the Grand National Demonstration was used to illustrate the role of unions in the protection of jobs. The Coal Lumpers Union badge was used to illustrate the impermanence of certain type of employment. Both issues being topical in these times. These pieces are referenced in the book Emblems of Unity by Gregory J. Smith.
A Medal for the Grand National Demonstration
Carlisle XXL: Only noted in white metal and gilt
Smith 216: Only noted in white metal
Unique in Silver??