The October 2020 meeting of the NAV was held on the evening of Friday 16th as a Zoom meeting due to continuing COVID-19 restrictions in Melbourne. 21 attendees shared their latest acquisitions and enjoyed the presentation of a short talk.
Detailed below are some of the items that were displayed and discussed. The next meeting will be held on Zoom on 20th November and details on how to join will be sent to members and guests earlier in the week of the meeting.
New Acquisitions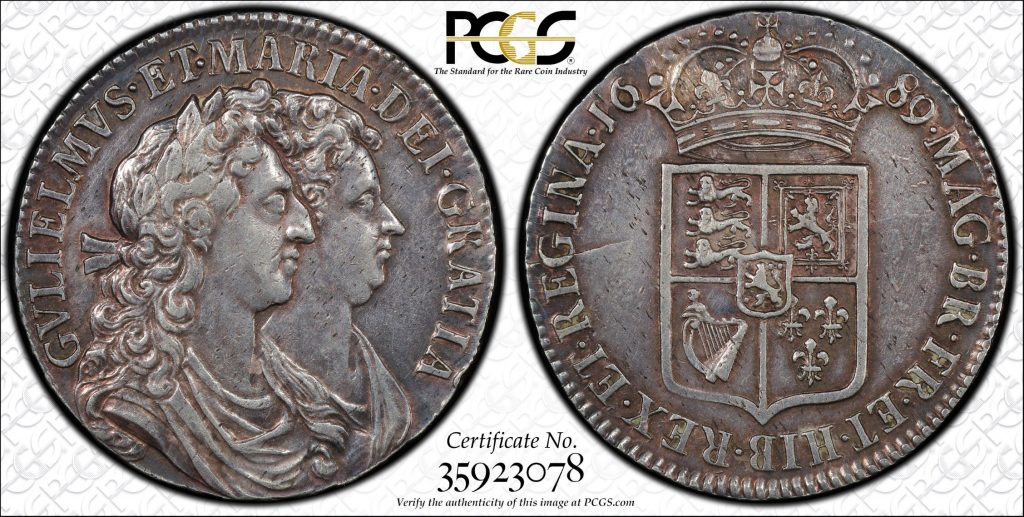 Great Britain, William & Mary 1689 Half Crown (Spink 3434, First Shield) PCGS Certificate 35923078, Graded XF45
Wedding Set Coat of Arms 50c, PCGS graded MS69. As these Wedding Set coins were stuck four times on a Proof press, with specially polished dies and blanks, discussion was had as to whether this should be termed a Specimen or Proof coin rather than graded as a business strike. More details on this interesting topic can be found on the Australian Coin Collecting Blog.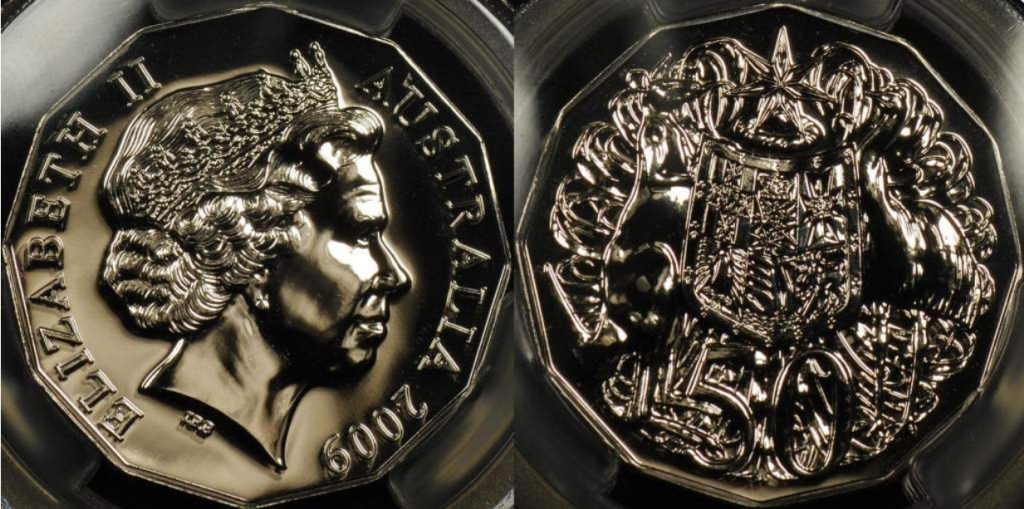 Wedding Set Coin 2009 50 cent PCGS MS69
Image Courtesy of the Australian Coin Collecting Blog
---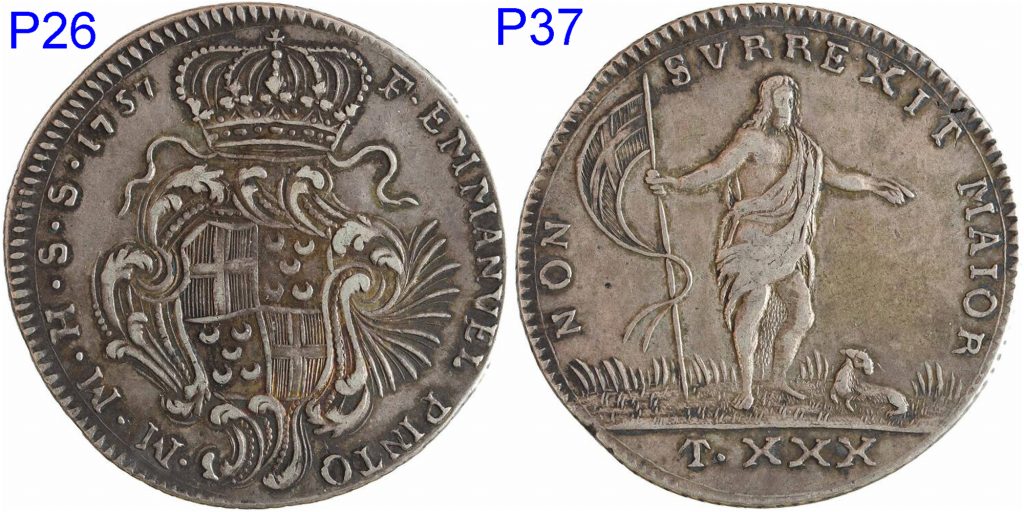 Knights in Malta, Grand Master de Rohan, 1790 – 30 Tarì with the obverse die a new variety.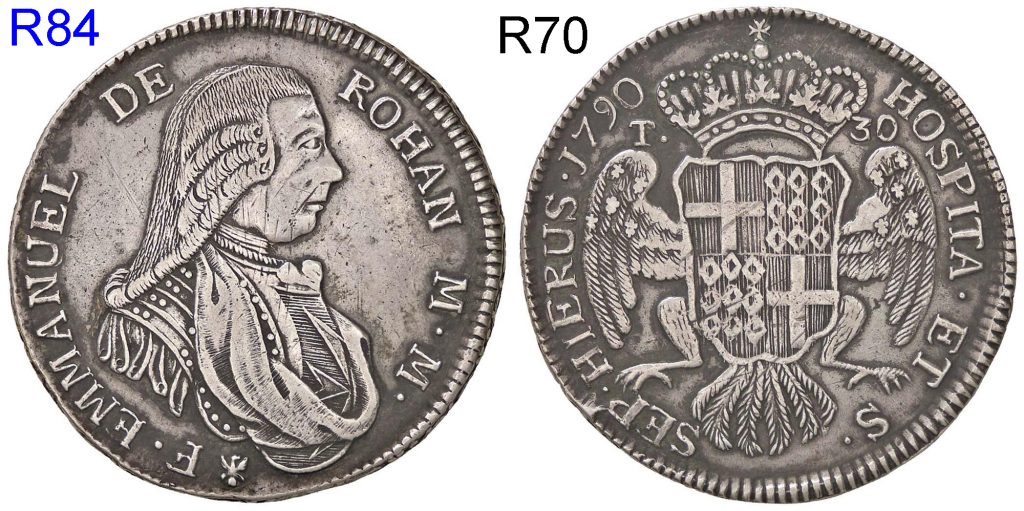 Knights in Malta, Grand Master de Rohan, 1790 – 30 Tarì with the obverse die a new variety.
The previous catalogue on these coins – "The Coinage of the Knights in Malta" by Restelli & Sammut (1977) listed 20  – 1757 30 Tari  varieties and 15 – 1790 30 Tari  varieties.
"The Coins Minted by the Knights in Malta" by John Gatt (2018) lists 46 – 1757 30 Tarì  varieties and 39 – 1790 30 Tarì  varieties. Since publication the author has found 3 new 1757 30 Tarì  varieties and 2 new 1790 30 Tarì  varieties, and is sure there are more varieties to be found.
---
A Victorian Rail pass, and a series of Shropshire countermarked advertising pieces and pub checks from the collection of the late Emyr George recently sold by London based Simmons Gallery.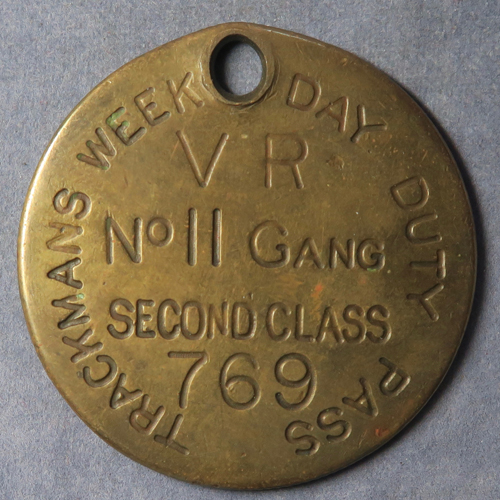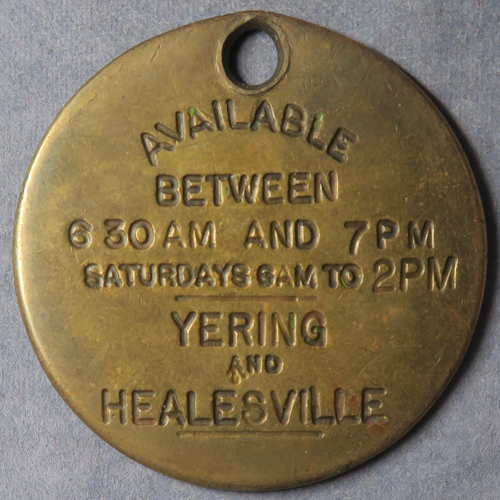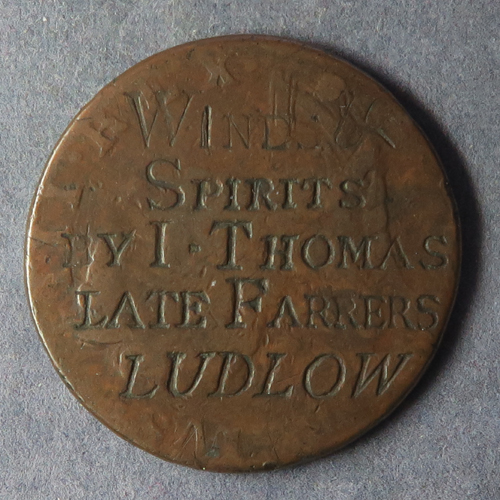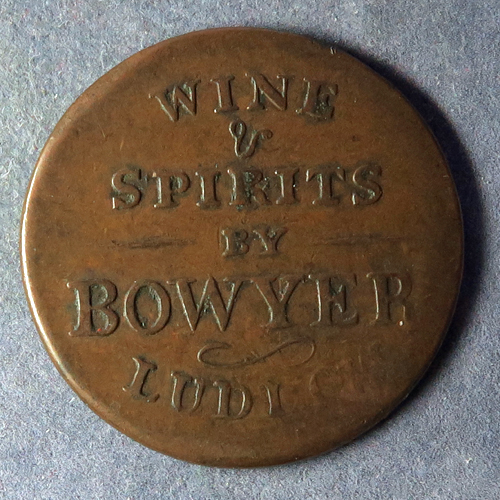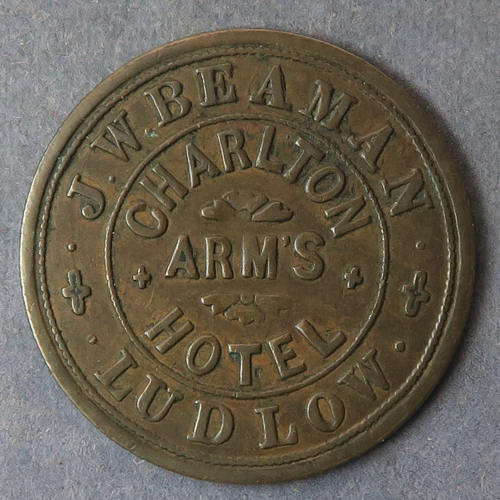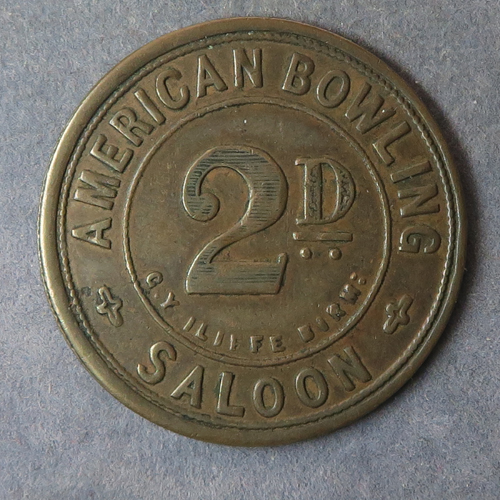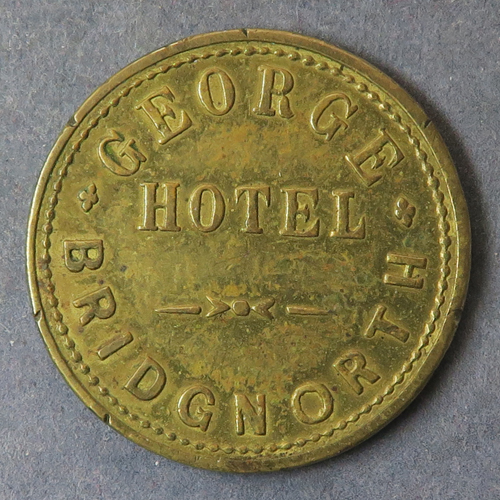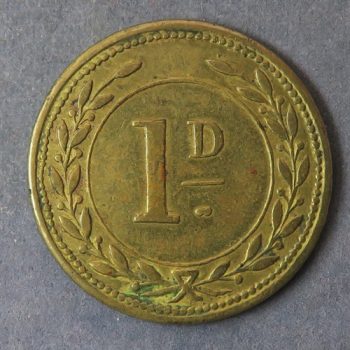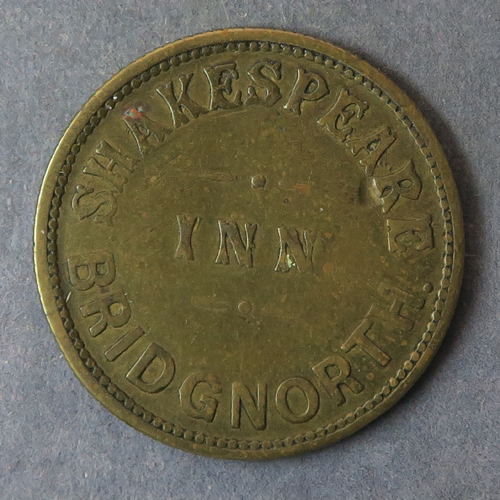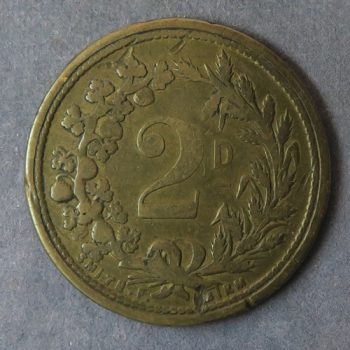 Images courtesy of and copyright Simmons Gallery.
---
Short Talk: Covid Coin Cabinet Part 3: The Economic Recovery – Big Infrastructure Projects.
Opening with an article on the recent Federal Budget in the Financial Review, which focused on investment in infrastructure the presentation then turned to the Royal Australian Mint's recent release of a 50c commemorating the 50th anniversary of the Indian Pacific service from Sydney to Perth.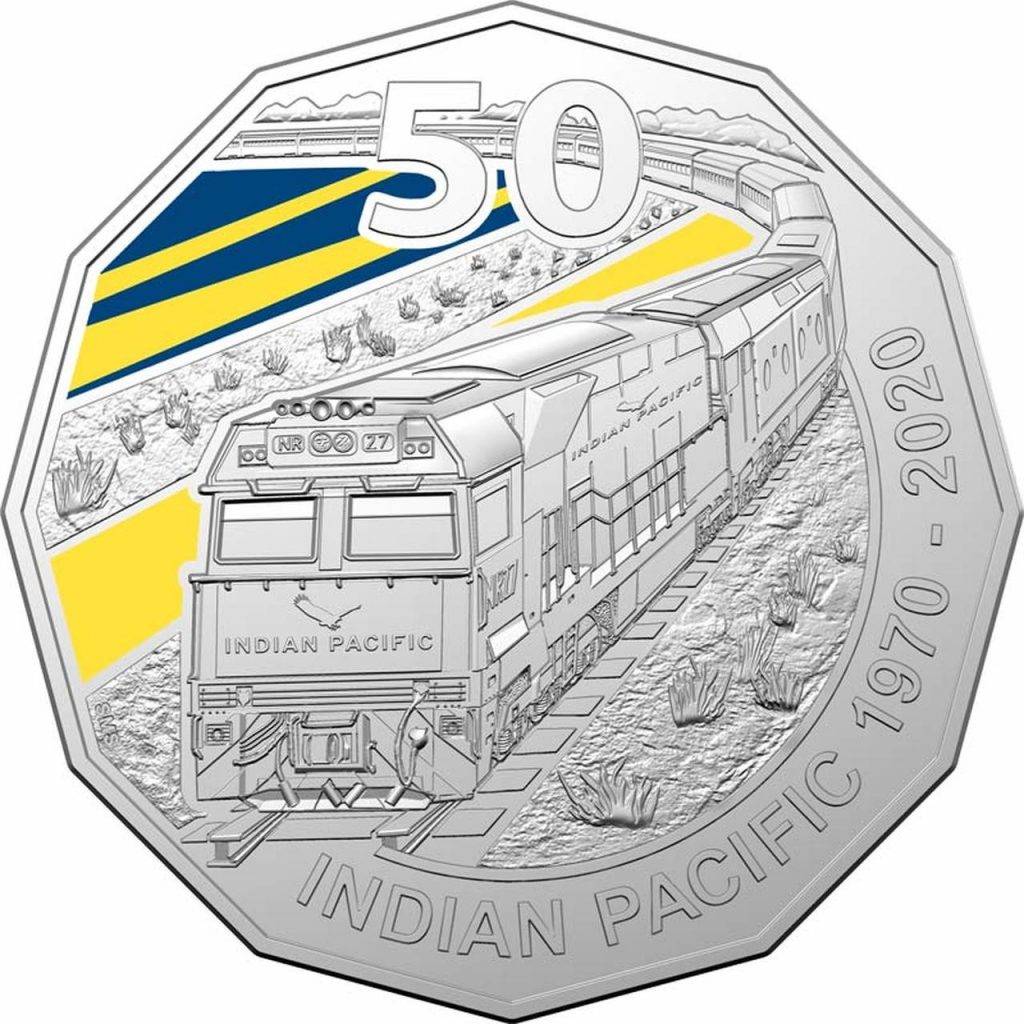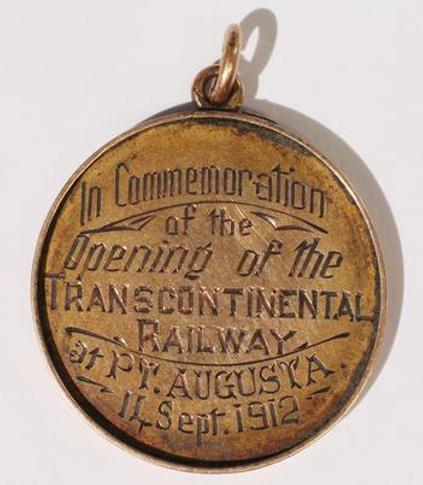 This led to the revealing of the recent acquisition, a uniface gold medal (hallmarked 9ct) which commemorated the beginning of the Transcontinental Railway at Port Augusta, SA on 14 September 1912. This was the stretch of rail from Port Augusta to the mining settlement of Kalgoorlie in Western Australia. The presentation then went on to provide details of the planning and execution of this mammoth undertaking. Work commenced in September of 1912 and was completed when two halves of the line met at Ooldea on 17 October 1917.